Exceptional Services, Enthusiastic Staff
In our beautiful three-story building our dedicated staff and extraordinary volunteers plan, develop and coordinate programs and services for older residents in Glen Cove and its surrounding communities. For more than three decades the Glen Cove Senior Center has offered opportunities, adventures and assistance in meeting the challenges of aging to senior citizens 60 years of age and over. The building, located in the heart of downtown Glen Cove, is dedicated to founder and former Mayor Vincent Suozzi.
What makes our Center unique is the energy of hundreds of seniors' spirits and the diverse continuum of care we provide for the active senior as well as the senior with special needs who benefits from our Adult Day Program and Friendly.
Our wealth of programs provide a variety of intellectual and recreational opportunities. Seniors can focus on their health in our multi-faceted wellness and exercise classes, workshops and health screenings or nourish their minds in our nationally recognized Life Long Learning Program, weekly discussion groups, computer training, cultural arts celebrations, excursions and intergenerational partnerships.
Our hard working staff and volunteers strive for excellence in all they do. We are proud of their efforts and especially pleased that they have been recognized by others in the community at large. In 2012, our Life Long Learning Program was the recipient of the MindAlert Award presented by the American Society on Aging and in recognition were received a $100,000 grant from the Unitarian Universalist Church for our highly successful Campaign Against Dementia program.
We take great pride in our wide-spread and distinctive community outreach programs. Despite our age -- or perhaps because of it -- we are devoted activists and continually advocate for housing, health, financial and social issues that foster independence, dignity and peace of mind. We provide entitlement information, referrals, short-term counseling and case work assistance to individuals and families in need.
A delicious hot or cold lunch, curb-to-curb transportation and ample parking for those who drive, offer the backdrop to revisiting an old hobby, discovering a new interest or just spending a relaxing afternoon with friends.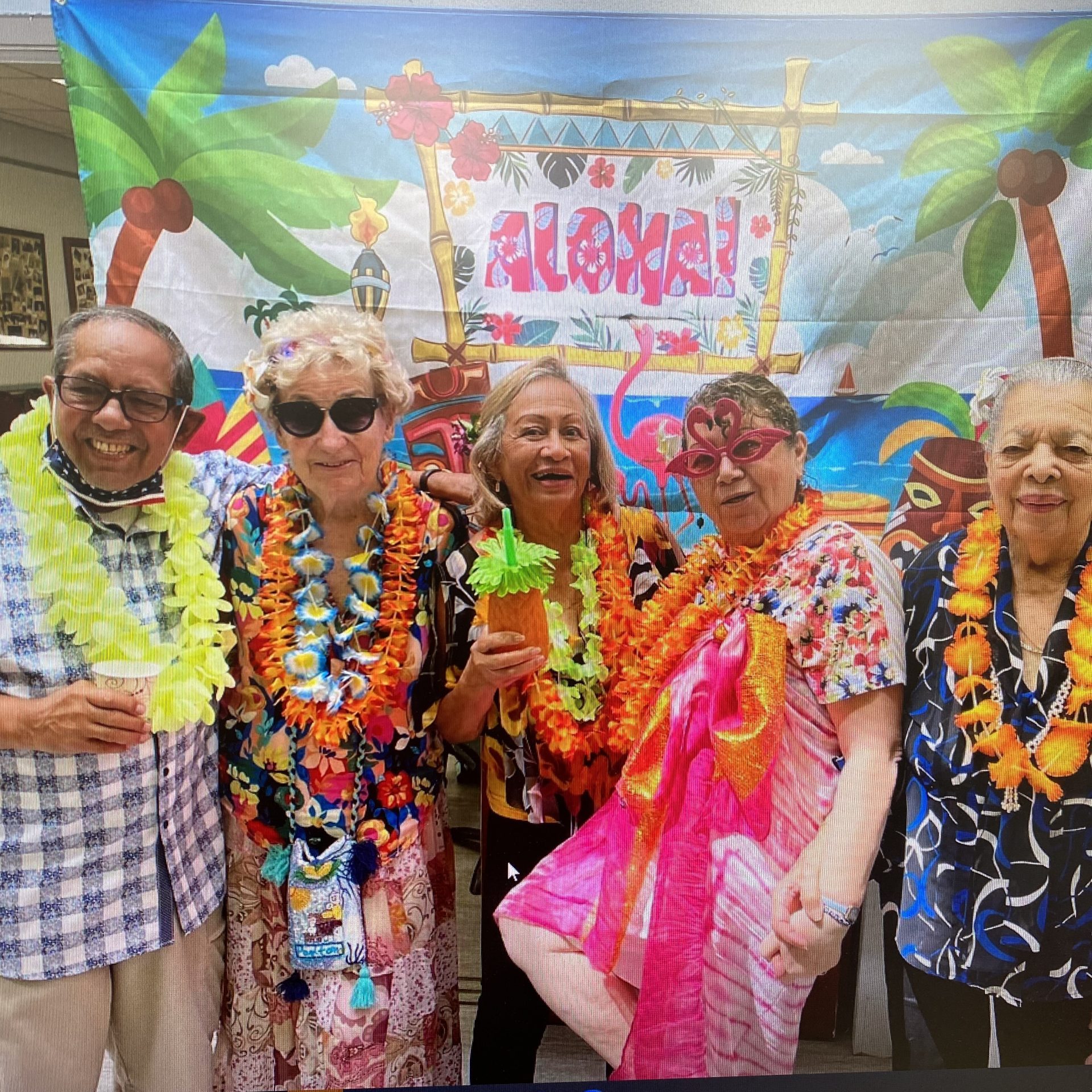 Become a Friend of the Glen Cove Senior Center
We invite you to enjoy our trips, attend multiple exercise classes, participate in social opportunities and lectures, or just have a cup of coffee and a nourishing meal all under one roof. Make the Glen Cove Senior Center your home away from home.
Whether you spend an hour, a day, or season after season with us, we look forward to sharing all the joy your later years can hold.